Featured Solutions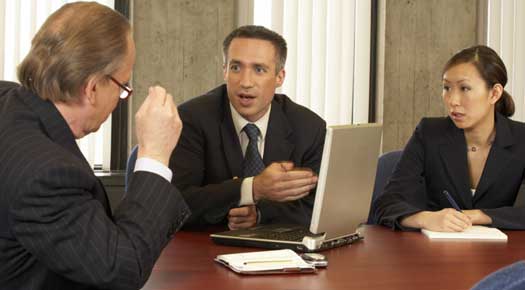 We at Peripheral Vision understand that every business is unique, and so are its needs. Some companies need a basic accounting system for their general ledger, accounts payable, and accounts receivable, while others need more sophisticated software to manage their warehousing or manufacturing operations. Some companies can suffice with basic contact management software, while others need a complete Customer Relationship Management solution.
We have therefore put together a solution set of accounting, ERP (Enterprise Resource Planning), and CRM (Customer Relationship Management) software which can provide a scalable, complete, and integrated solution for your company. If your business does not yet need the complete set of solutions offered here, each of these packages may be purchased and implemented separately. This allows you to start with only the features that meet your most immediate needs, with the comfort of knowing that you have an upgrade path as your company's needs change.

Sage 300 ERP (formerly ACCPAC) provides a powerful suite of financial software that provides:
Complete Financial Accounting Suite, including G/L, A/P, A/R, I/C, O/E, P/R, and more
Powerful analysis and reporting
Multicurrency and multilingual support
Unlimited users
Microsoft SQL or Pervasive.SQL databases
E-Business capabilities
Extensive customization options
Complete accounting feature set
Add-on modules are available to provide a complete Warehouse Management solution, including radio-frequency scanning capabilitities for accurate inventory management.
MISys/2000 provides a suite of easy to use, but powerful, manufacturing software. MISys/2000 integrates with ACCPAC International's financial software to provide a complete ERP solution for the small to medium sized enterprise.

Sage CRM software offers a full set of CRM features for a very reasonable cost. This software can be integrated with Sage 300 ERP and many other software packages and databases to provide a complete picture of your customers contact history and financial history (i.e. order history, AR, etc.), and to provide a comprehensive Customer Relationship Management Solution.